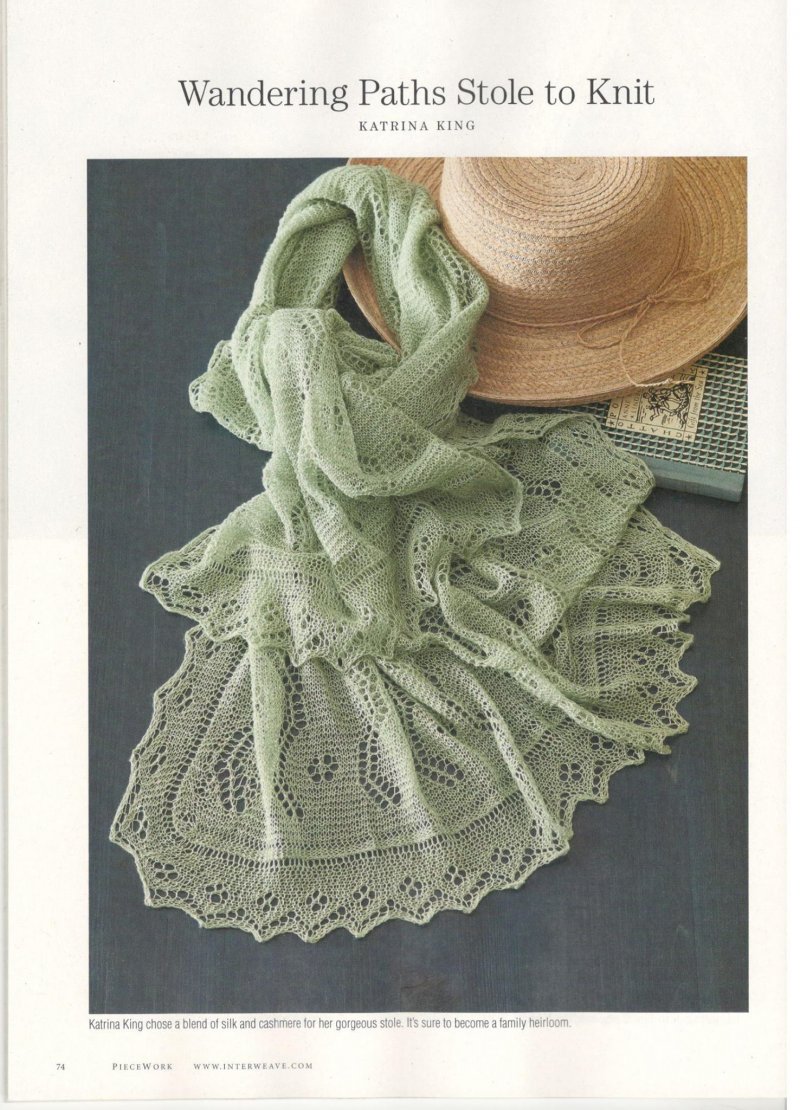 This soft and beautiful silk/cashmere yarn, Gokana, dyed #213 Celadon, is used in Katrina King's "Wandering Paths Stole" to Knit project in Piecework magazine Fall 2018 issue, page 74-78.

Project photography by Piecework magazine, George Boe, photographer, styled by Ann Swanson.
Kit available HERE in natural white or dyed yarn, and with or without the magazine.