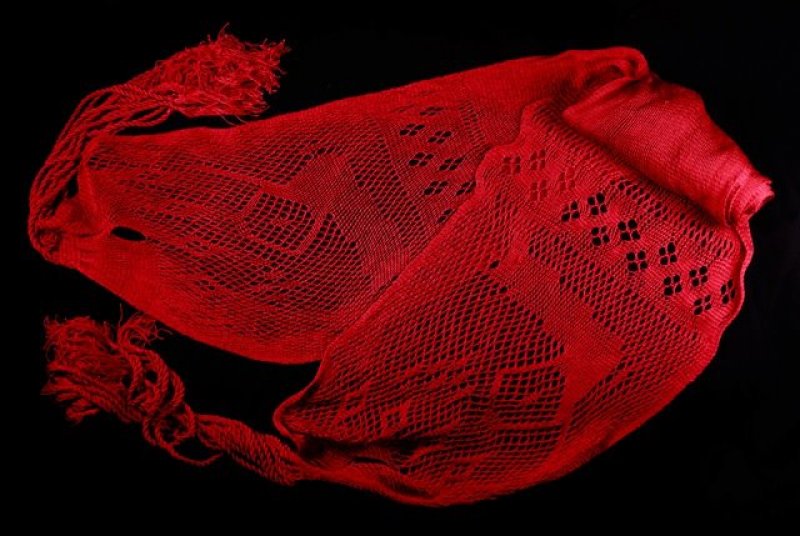 Here is a lovely red Sprang Silk Sash by Carol James, the SashWeaver, from Manitoba and her description:
"I've been making replica sprang silk sashes. We're coming up on the anniversary of the War of 1812. De rigeur for military officers of 1812 is a silk sash.
One gentleman in particular is in the artillery, and wanted the sash to feature a cannon."
Isn't this fabulous?!
Carol has also woven a lovely sprang Coin Purse. She tells us:
"A few years back, Martyn Downer wrote a novel titled 'Nelson's Purse'. The book told the story of Admiral Lord Nelson, and included a description of his coin purse. I've been making replicas of those, too. Silk cording is the perfect material."
This is so clever!
To learn more about Sprang, we carry Carol's book here