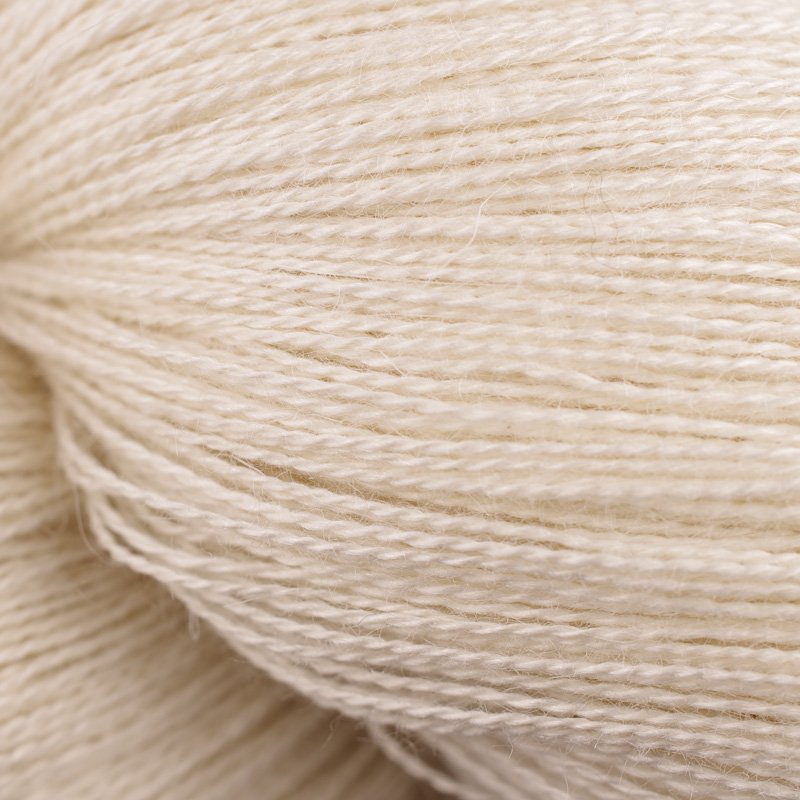 The year of the rabbit ends on January 22, 2012. The next rabbit year begins January 22, 2023. However, our Silken Ankara yarn (55% silk / 45% angora rabbit) is always available. Silken Ankara is so wonderfully soft it rivals cashmere!
The fur of the rabbit is very fine, soft, lightweight, has great insulation qualities (it is seven-to-eight times warmer than wool!) and can have a silky texture depending on the breed. Angora can be difficult to spin, the fur can felt if not stored properly and it is excessively warm.
The benefits of blending angora and silk are that the silk provides length, sheen, less pilling and practicality in price and uses. The angora brings warmth, softness and luxury to the silk. The soft, strong yarn is delightful to weave or knit and provides a warm, soft fabric that is lovely for scarves and other garments.
This lace/thread yarn comes in 100g (3.5 oz) skeins; there are approximately 1,540 yards per skein. Suggested weaving setts are 28-32 ends per inch (EPI) for plain weave and 36 EPI for twill. Yarn (undyed) available here. If you prefer color, you can order our dye service here
Silken Ankara is of the two white yarns paird in our FREE draft "Soft & Elegant" available here (scroll down to find it)