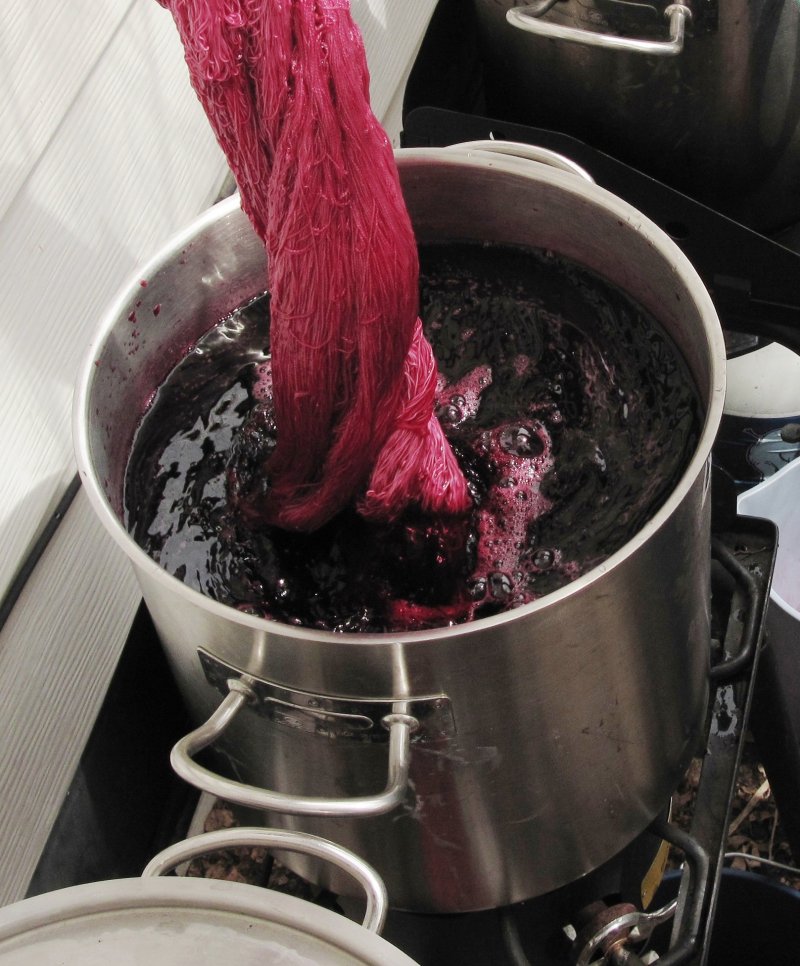 Since the late 1980's when Treenway Silks started dyeing silk yarns, we have always offered "dye to order." It wasn't until 2012 that the Color Now! (already dyed silks) came into being. Now, people sometimes forget that we offer dyeing service!
Treenway Silks has nearly 30 different silk yarns, so the chances of us having the silk yarn you want in the color you want already dyed as Color Now! can be a long shot. That's why we will always offer our dyeing service. The price is just a couple dollars more than Color Now! skeins.
Here's a quick overview on how it works...
First, pick the yarn(s) that you want for your project. Order your yarn as natural (undyed) silk in skeins.
As always, include any info with your order that will be helpful (such as "I need a minimum 980 yards")

Now, go to our dyeing services

Select the color from the dropdown box (they're in color number order).
If you need more than 1 skein dyed in that color, update the quantity in the box just below the drop down box.

The multi-skein dye pricing applies to skeins being dyed the same color. For example, multi-skein pricing applies to a dye pot of 2 skeins of Kiku. It also applies to a dye pot of 1 skein of Kiku and 1 skein of Silken Fog.

NOTE: the multi-skein discount will be manually applied (by a human--yup, we still exist!) before the pending charge to your credit card is finalized. This happens the day your dyed silk is mailed to you.

Don't forget to click on the "add to cart" button

Need another color? Follow the same process.
Turn around time...plan on 4 weeks, please.
How long it actually takes depends upon the length of the dye queue. Dyeing is a "feast or famine" service. One day we can have zero customer orders in the dye queue and then the next day we can have a dozen or more pots in the queue.
Colors...about 140 Treenway Silks colors
Click HERE to see 108 of Treenway Silks Colors (our website hasn't been updated yet with our newest colors).

If you don't see the color you envision, or if you're not sure if a couple colors go together, give me a call and we can talk colors over the phone (always leave a message as I might be in the other room dyeing or rinsing silk.)

Please remember, color matching on a computer monitor (even a color-corrected monitor) is not accurate--it's an approximation at best.