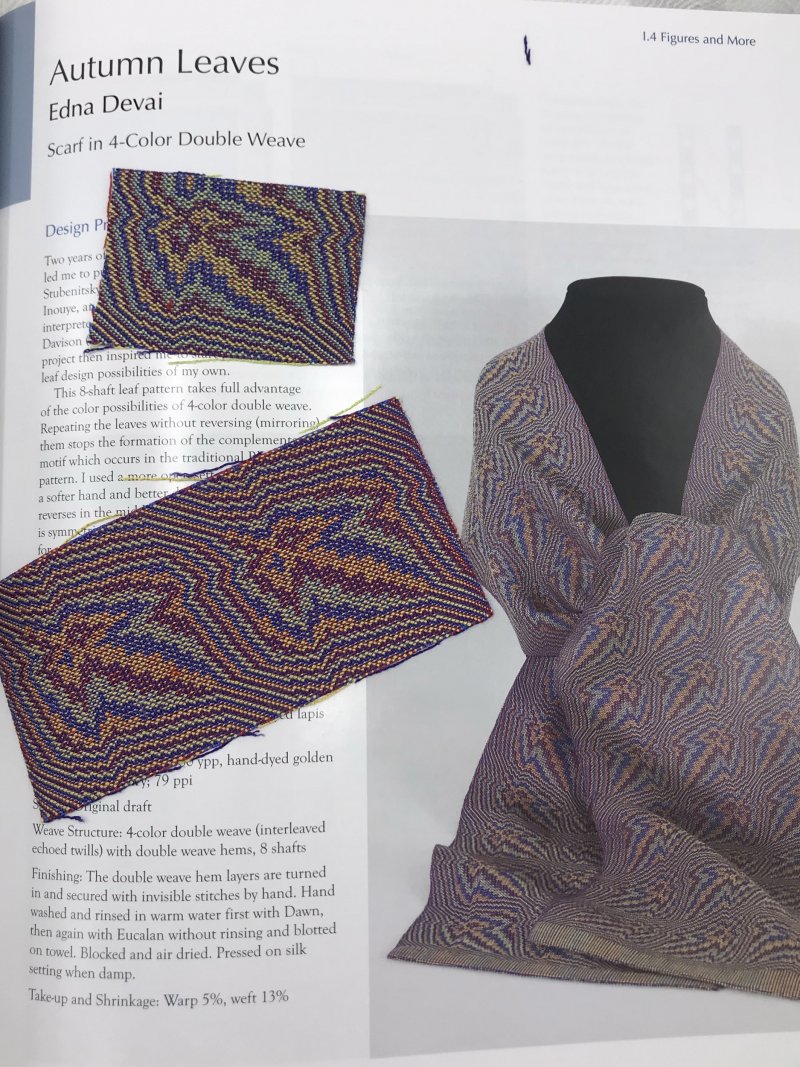 It was a long process to create this beautiful book, but so worth the wait! 280 pages are filled with original creations from 72 weavers from across the world.
The fabulous organization, Complex Weavers, in honor of their 40th Anniversary, published this compilation, edited by Laurie Knapp Autio. If you're a weaver and not yet a member, click here to learn about Complex Weavers. Don't be intimidated by the word "complex" which simply means more than 4 shafts or multiple manipulations (such as card weaving and split ply weaving). I'm a member, and I don't consider what I do "complex."
Whenever I get a new weaving book, my first pass or two is just about absorbing the photographs and reading a few captions. Actual reading and studying comes later.
This book feels personal to me, as I'm so fortunate to personally know many of the weavers. And there are five of my friends from Colorado: Edna Devai, Sandra Hutton, Bonnie Inouye, Peg MacMorris and Susan Wilson.
Edna Devai used some of Treenway Silks' 60/2 silk in her submission. I'm lucky to have two samples from her, when she was beginning her creative journey, developing her Autumn Leaves shawl, a 4-color double weave structure. I love this structure--and weaving it with such fine (skinny) silk, it's heavenly to feel!
The downside of 4-color double weave structure is it requires twice the number of treadles as shafts (a bit less if you can skeleton tie-up 12 treadles for an 8-shaft design) or a computerized loom.
To see more if the interior pages, CLICK HERE and go to the bottom of the page to see a slide-scroll of the images.
You can purchase your book from Treenway Silks HERE or use the link on Complex Weavers' online market place.