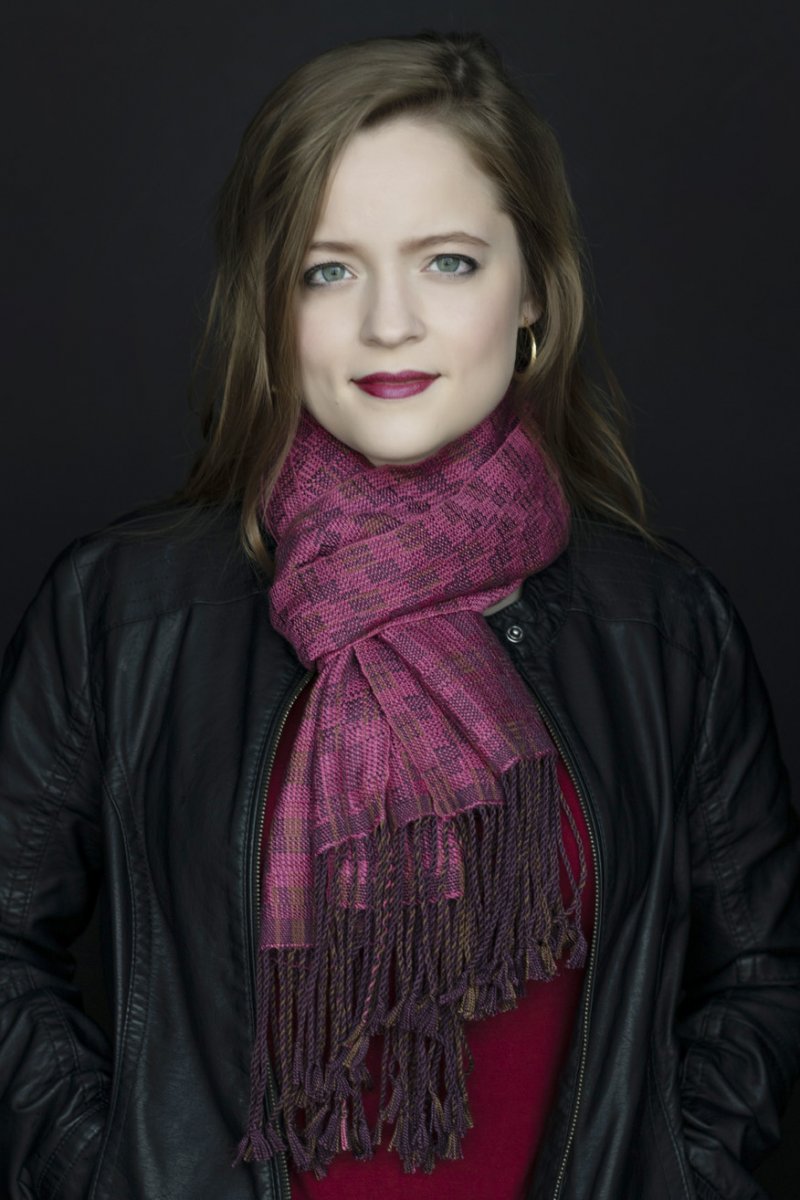 Photo above: Andrea is modeling the scaves in the lead photo--isn't she just radiant?! Photo credit: Paige Peterson
4-shaft 65 Roses Silk Scarves weaving kit is available HERE
What is Treenway Silks' connection to cystic fibrosis? You're not the first to ask that. Susie, a co-worker and friend had Andrea nearly 26 years ago. Andrea was a sickly, "failure to thrive" child; she was 4-1/2 when the correct diagnosis "cystic fibrosis" was made.
What inspires me to support Andrea's angels is Susie channeled her grief and pain over Andrea's diagnosis into fighting for a cure. Susie organized Andrea's angels (Aa) and has been tirelessly raising funds for the Cystic Fibrosis Foundation for a cure ever since!!
You don't realize it, but you also "know" Susie, too. Susie designed our fabulous Treenway Silks logo and she designs all our print ads and other graphic needs.
Next month Andrea will turn 26, which is a HUGE achievement—when Andrea was born, the average life expectancy of a CFer was just 24 years. Today, with the new drugs, the life expectancy of people with CF who are born between 2015 and 2019 is predicted to be 46 years. There is still no cure, so we continue to support fundraising until CF stand for Cure Found.
It's difficult living with CF. Andrea has been so diligent with all her time-consuming daily protocols…no time off for good behavior or for holidays. It's the full-family support that has instilled this dedication.
Since I became the Treenway Silks' owner on August 1, 2011, I've been trying to think of a good way to support Andrea's angels, fighting for a cure for CF.
In 2017 we launched the 65 Roses color line in threads and ribbons. Next we created a 65 Roses weaving kit that debuted in Handwoven magazine's Sept/Oct 2019 issue. The Hermosa Rose color, used in the original kit, was inspired by and named after an actual rose.
About a year or so later, we created the "Teal A Cure is Found" colorway.
Both kit are available HERE Andrea is modeling the scaves in the lead photo--isn't she just radiant?! Photo credit: Paige Peterson
Spoiler alert...there will be a *new* 2-scarves "65 Roses Take Two" kit debuting in Handwoven magazine's Nov/Dec 2022 issue. All I can share for now is there are two different looks from one warp.
If you wish to donate to Andrea's Angels, you can do so HERE (directly to my team) or HERE. Scroll down and donate to Susan Du Bois (that's me/Treenway Silks) team or to any team member.
Thank you for your support!