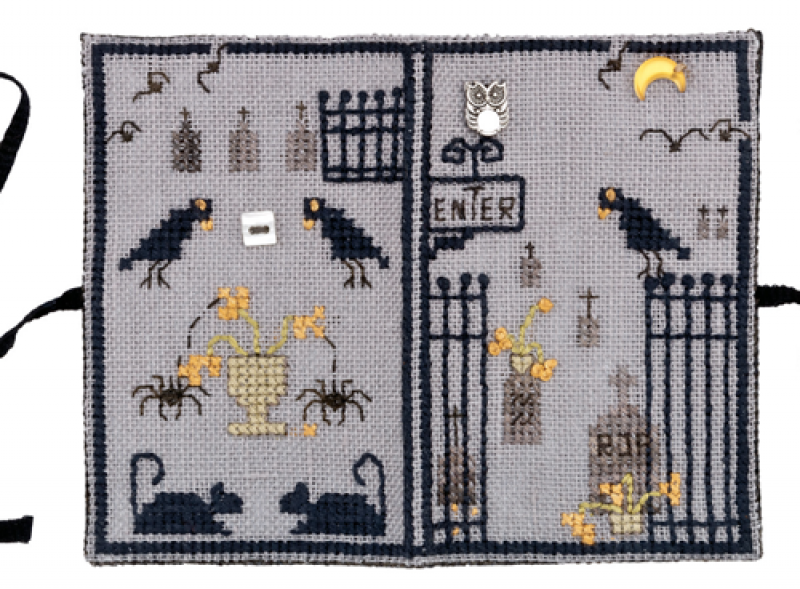 There's a terrific counted cross-stitch design by Fern Ridge Collections designers Peggy Tipton and Pat Cherry in Just Cross Stitch Halloween 2013 issue.
You'll find "The Gatekeepers" sewing case on page 44.
And, we love it because it uses Treenway Silks Zen Shin (20/2) thread in three colors! And now, we carry those same colors in Harmony (6-strand silk floss) which you can substitute, if you prefer.