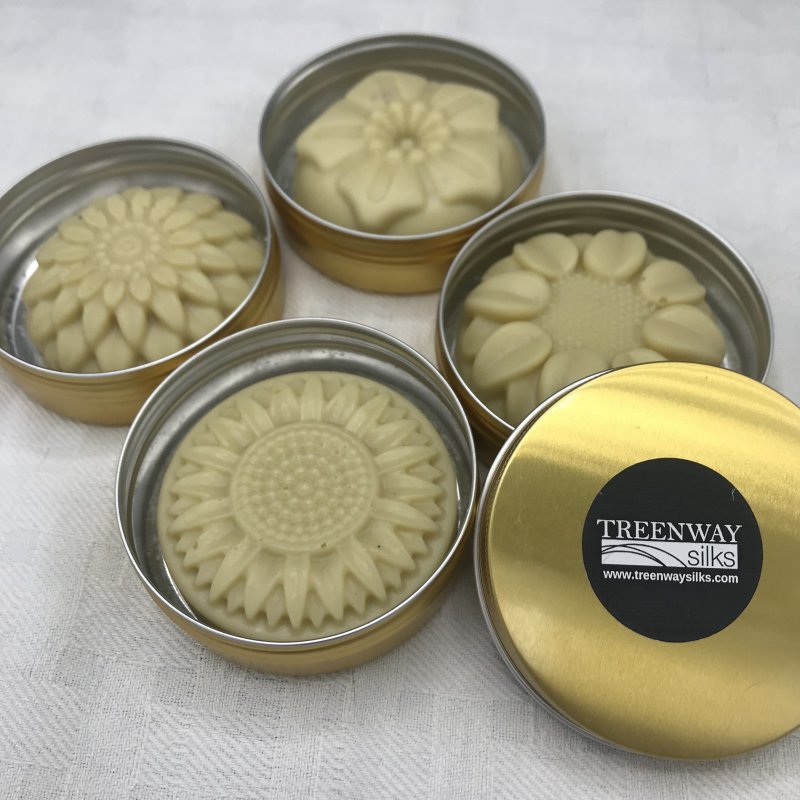 My hands can get rough with all the dyeing we do because I'm lax about thoroughly drying my hands. Once I found this Lotion Bar, made by my friend Theresa of Jazzy Bees Apiary, my hands improved 1000% It's my life saver!!
We used this lotion bar extensively before deciding to offer it to our customers--what we LOVE about this particular formulation is we can use it and *immediately* handle silk! So many other lotions or bars require time to "soak in" before you can feel comfortable touching silk--and who has time to wait?!
This lotion bar has just three simple ingredients: cocoa butter, coconut oil, beeswax.
***NO Lanolin*** for those of you with sensitivities.
It's unscented (meaning no fragrances are added) but there is a lovely, light natural scent from the ingredients.
Originally formulated for hands, this lotion bar is wonderful to combat dry skin and soften any part of your body.
**added bonus--since it's a solid, it's easier to take with you, should you be traveling by airplane.
Made in Michigan, USA.
Can't wait to try it? CLICK HERE to order.