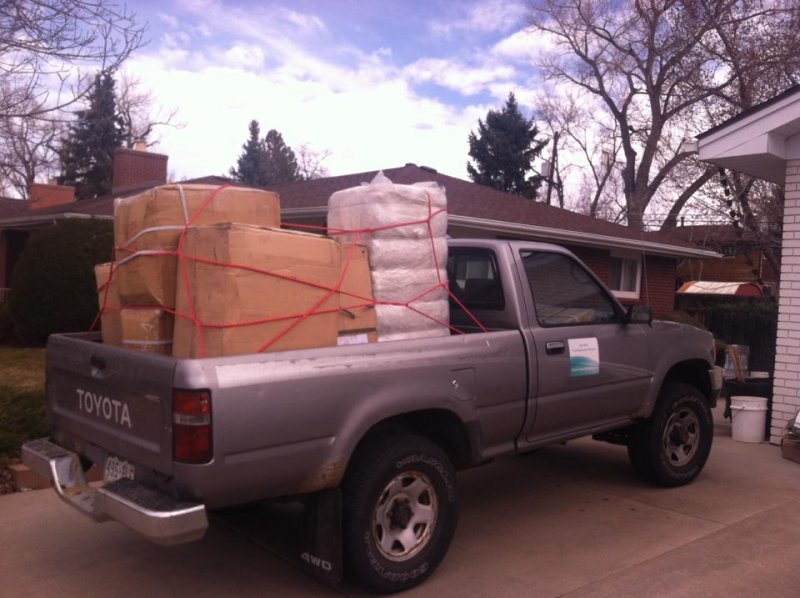 Our dependable 1995 Toyota Pickup is overflowing with silk! 705 lbs of silk, artfully strapped into the bed of the pickup, plus one box in the cab!
One of the boxes has BLEACHED tussah sliver/combed top. Treenway Silks carried it in the past (circa 1995), but this is new for us so we're quite excited! "Bleached" is an industry term that means "whitened." The process doesn't use bleach (sodium hypochlorite), but hydrogen peroxide (dihydrogen dioxide), so there's no damage to the silk.
This shipment also includes Glasera, Yuki and Neva reeled silk yarns, Bombyx sliver/combed top, natural-color Tussah sliver/combed top, degummed throwsters silk, and silk carrier rods. So many beautiful silks!