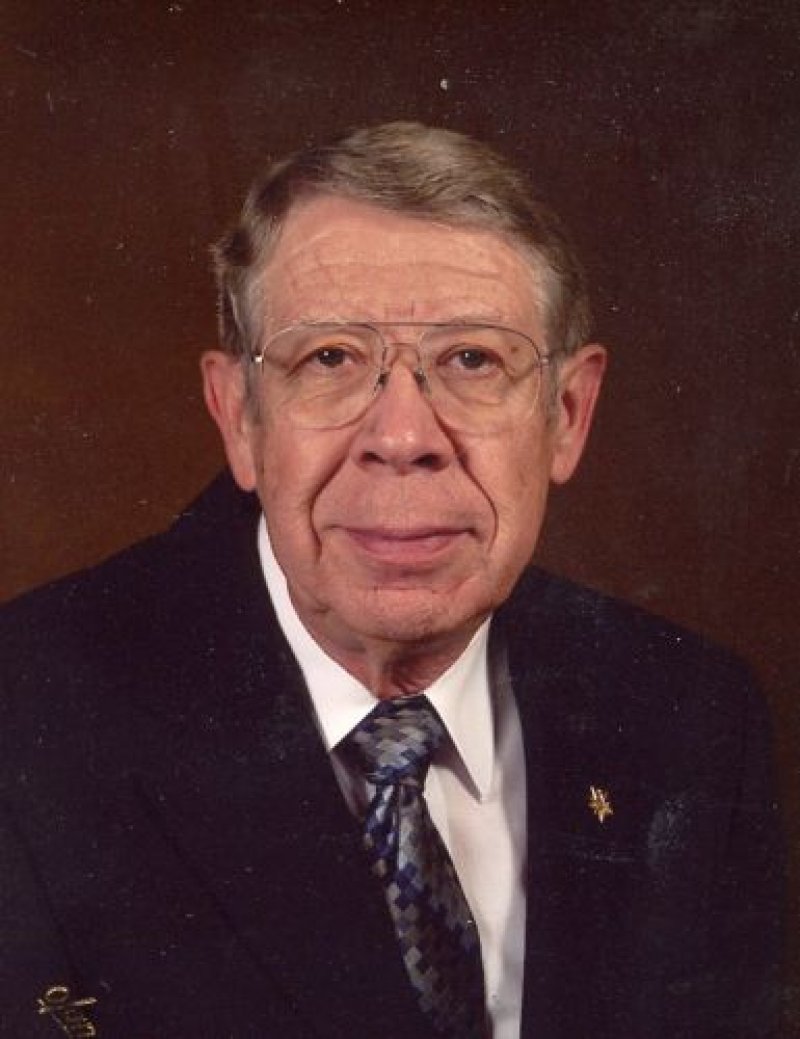 Dad (Duane E Du Bois) passed away January 6, 2017 after a brief illness. He was buried in Keokuk National Cemetery on January 12, 2017 with miltary honors.
Dad's obituary link
Dad's eulogy, by Susan Du Bois:
Dad was many things….
Kind, gentle, patient
Meticulous
Dad had quite a sense of humor.
Dad was
Prudent
Self-reliant
Reliable
Committed, had a strong work ethic
And while he would have never used these "corporate words", Dad was a good long-term strategic planner.
Dad quietly lived these values, leading & teaching by example.
Dad was Patient & Meticulous
Dad had a high standard of excellence that he applied to his hand-crafted creations.
First, before I was born, Dad had an interest in photography
Then Leather Carving
Woodworking…

Which included Wood Turning
Scroll sawing…most notably his lovely ornaments

Stained Glass
Because he was so good, and so prolific, he made it look easy. But it wasn't. And his hand work was perfect enough to appear to be laser cut.
But it wasn't all work, there was also joy in creating beautiful things.
I share with Dad that same joy…and like Dad, I set the "quality bar" for myself high.
Dad was Patient & Committed
Dad was a very patient teacher…over the last month, so many former students have told us how patient he was. And we love hearing that.
Dad was also very committed to his students. He believed very strongly that if student turned in their homework on time, then they deserved to have it graded and returned to them the next day. And Dad always did everything within his power to hold up his end of the bargain.
I remember Dad, sitting in his brown chair with the card table pulled up to it, with papers spread all over it while he graded papers, night after night. And recorded them in the "teacher's grade book" by hand using his black pencil (for assignment grades) and his red pencil (for tests). And using the same two mechanical pencils throughout his 28 years of teaching.
As I got older, and we began traveling more with Rainbow Girls, Dad continued to live up to his end of the bargain, by sitting in the back seat, grading papers.
From Dad I learned the importance of following through on my commitments.
Dad showed his commitment in many ways…if he started something he finished it.
There are virtually no UFO's (UnFinished Objects) in his workshop. (ok, don't look in my studio…I'm still working on this lesson.)
If he started something he finished it…when he began a task, he completed it.
My earliest memory is when I was about 3 years old. The end of my pinkie finger got cut off by the blade of one of those hand-push mowers.
I still remember the few minutes before the accident clearly and vividly, but then not much after that. So this next part is from our family narrative.
After driving Mom and me to the doctor's, Dad returned to the yard, crawled around on his hands and knees, and methodically looked for the tip of my finger so the doctor could sew it back on.
That little tip was smaller than an old-fashioned "hard" contact lens. Anyone else would have given up, but Dad persisted until he found it. And the doctor sewed it back on.
Another of my favorite stories about patience is from about 50 years ago. We had moved into the house on Hickory Terrace … there was no big oak tree in the yard. Dad planted that. But he didn't just go out to a nursery and buy a tree. He selected an oak tree on a friend's wooded property. It was a tree that was too big for most people to transplant.
But not Dad. He went to library to learn everything he could about transplanting mature trees.
It took two years, but he slowly dug a hole, creating a 'root ball' in the process. Then the tree was brought to the house. Neighbors were making bets on whether the oak tree would survive.
Never bet against Dad. The tree survived and provides beauty and shade to our lawn.
Patient & Prudent
When I was a child, in elementary school, I would go with Dad every Saturday morning for grocery shopping. Mom would make out the shopping list, using the newspaper to clip coupons and to scan the prices. This was a couple of nice hours everything Saturday for Dad/daughter time.
But it was so much more than that. Dad taught me how to value shop, calculate cost/unit to determine the most economical purchase, and use coupons. These skills were the foundation of learning to be fiscally prudent.
And learning that math really was something you used in everyday life.
Patient & Self Reliant
Dad was able to repair almost everything. What he didn't know how to do, he would learn.
Remember, this is before the internet, so there was no "google" and no "YouTube" videos to show you how. You went to the library for repair books or you sought advice from friends or your friendly hardware store.
I didn't start to learn the "how" until I had my first home … a "fixer-upper", of course. Dad and Mom came up so many times to help with the remodeling…and working side by side is how I learned all the mechanics.
But what I'd learned long before I had my first home, is that you didn't need to hire things done. You could do it yourself with a little patience.
So last May, with a little help from Dad, I was able to figure out how to repair their electronic air filter in the basement. And, of course, it took the obligatory three trips to Ace Hardware before it was fixed.
Humor
Dad had a great sense of humor. He told jokes. He loved to hear a good joke.
And he was already ready with a quick 'come-back'. I don't know if I have his talent, but my sister Pam does.
Last night, Evan and I were talking at the beginning of the visitation. In conversation, I mentioned I was 59.
Evan sweetly looked surprised and said "I'd have never guessed that."
Always happy for a compliment, I graciously replied "Oh, thank you."
Pam came up, put her hand on my arm and said: "You think Evan said that because he though you looked younger. But you don't know, he might have thought you looked a lot older!"
I laughed and said "That's just what dad would have said."
Patience and planning
About 10 years before Dad retired, he attended a pre-retirement workshop…I don't know what the focus of the workshop was, but Dad's take-away was determining how he wanted to spend his time, and then creating a plan to make that happen.
What he wanted to do was woodworking. What he needed was a shop and some tools.
So he started planning his workshop space. Mom and Dad built a room onto the garage for Dad's shop. And then Dad starting going to garage sales to pick up used woodworking equipment.
By the time Dad retired, he had his workshop and tools. The first item he made was a custom under-the-cabinet knife holder. And the rest is history.
The unspoken lesson was if you want to make something happen, you need a plan and the discipline to follow through.
And both Mom and Dad always believed we, Pam & I, could do anything…and they raised us to be confident, independent women.
In the last month, Dad said several times "the best thing a father can do for his children is to love their mother.
And that he did.
He so loved Mom.
Dad was very affectionate. He loved to hold Mom's hand whenever they walked together. And he was always the first to say "I love you."
Dad was also a romantic.
I don't think I realized this until a few months before Mom and Dad's 65th anniversary (in 2013). Dad really wanted to renew their wedding vows. For the simple reason that he loved Mom so much he wanted to marry her all over again.
And that was a beautiful day.
A couple weeks ago, I showed Dad the video I had taken on my iPhone, exchanging vows with Mom. He watched it so intently. And he had tears of joy and eternal love in his eyes.
Most men want to have sons. Dad always made us feel he had won the jackpot having two daughters.
And we, Pamela and I, feel equally lucky…and blessed…to have Dad for our father.
You are always in our hearts.