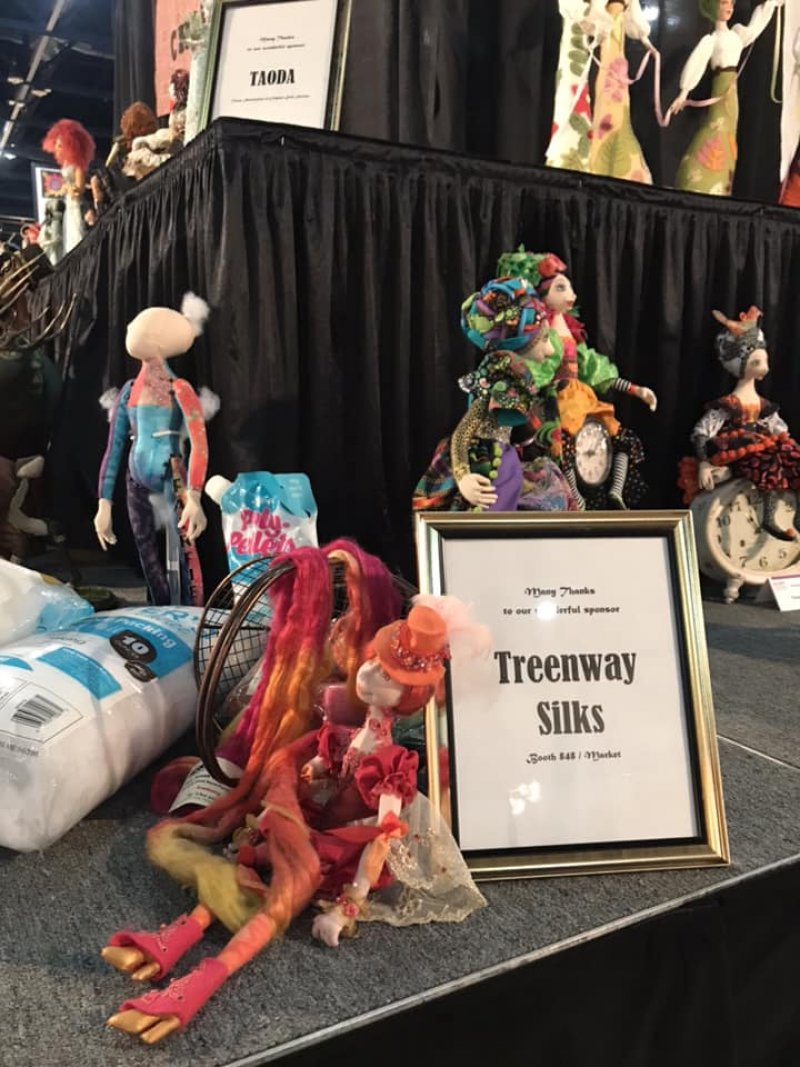 Treenway Silks is proud to be a sponsor of "In Celebration of the Doll" at Houston Quilt Market & Festival, Fall 2016, 2017, 2018 and 2019. So many beautiful dolls!
Treenway Silks' sliver/combed top makes beautiful hair...there are natural colors for a more realistic look, and fanciful colors for the art dolls. It's a fabulous display, Pamela Armas' vision and management, then the baton was passed to Cat Woods.
Cat Woods created the fun and fabulous doll using Treenway Silks' sliver for her colorful 'do. Such talent!