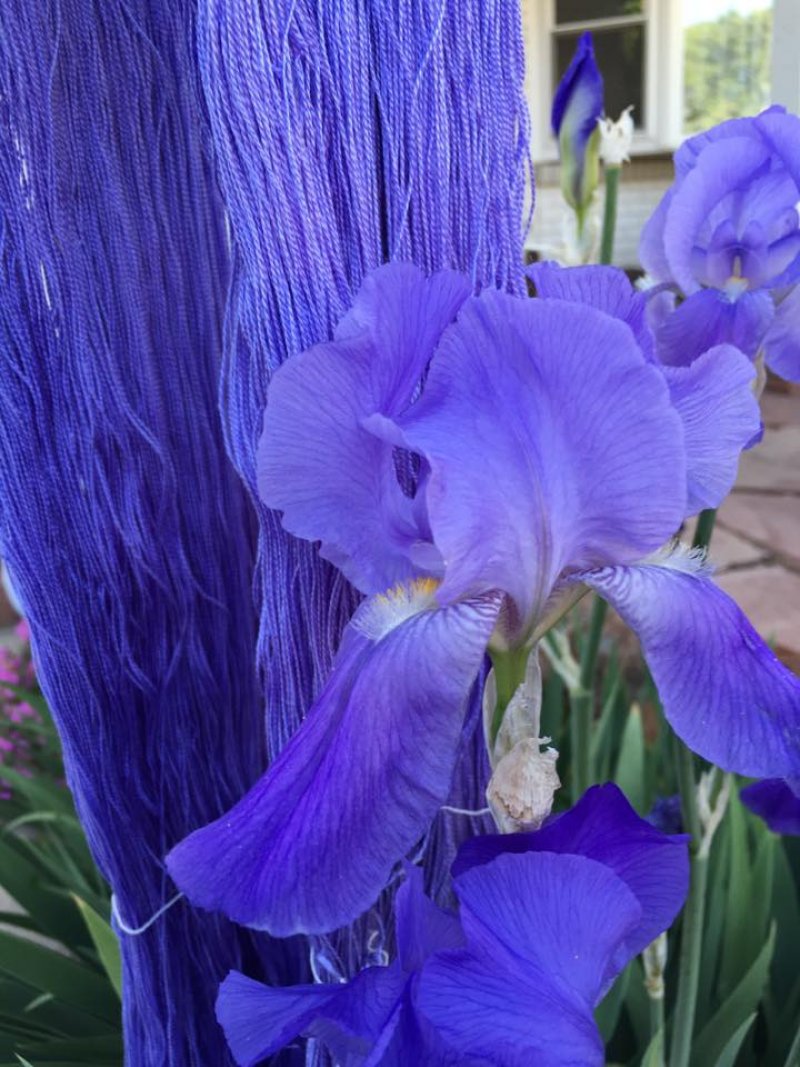 We captured the lovely lavender of the wonderfully fragrant iris we transplanted from my Mom and Dad's home in Iowa. Calling it "#316 My Mom's Iris."
This color can be dyed in any of our yarns, and it's also available in our 3.5mm ribbon and all four of our silk threads (Serenity, Tranquility, Harmony, Zen Shin).
I did a bit of research on these Irises...they have such a lovely scent. Mom and Dad got them from a neighbor, gosh, probably 50 years ago, so they're a classic variety. Based on the look, scent and age, I believe they are "Princess Beatrice" variety, first registered/introduced by Barr & Sons in 1898 . You can read more at the Historic Iris Preseravation Society.