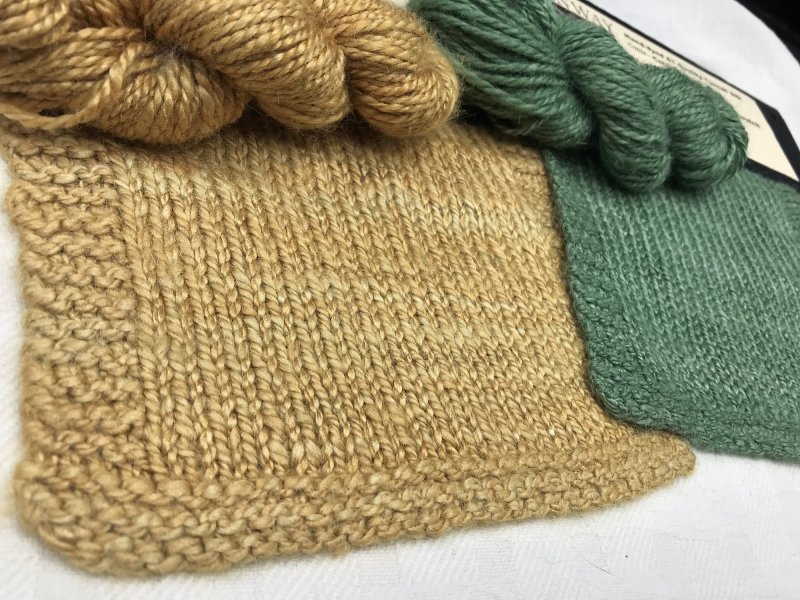 By Diane de Souza
Recently, I had the opportunity to spin tussah silk sliver/combed top from Treenway Silks. The sliver is either tonal or variegated. I prefer the tonal to a straight solid as it gives more depth to the finished yarn and is more interesting (mentally) to spin.
My spinning experience with silk to date has been with caps or hankies. The experience of spinning sliver was quite different. As mentioned on the Treenway web site, you strip off pieces of the sliver and spin them. It is that easy. The main thing to remember is to keep your hands more than a staple length apart or the fiber won't draft.
I tried spinning the smaller strips of sliver and spinning from the fold. I used a modified long draw. While both methods worked, I preferred spinning the fiber in strips. When spinning from the fold, there tended to be more nepps in the fiber.
Unlike silk caps and hankies, the silk didn't stick to flaws in my hands so lemon juice or another aid wasn't necessary. There was silk that attached to clothes so best to wear something that is slick.
The fiber was spun in singles and then plied in a two ply yarn. The tonal (solid-color) samples were knit with a US size 5 needle at 3.75 stitches to the inch. Of the tonals, the maize had the most variation.
The variegated (Chimney Sweep) was more of a challenge for me. I used the description on the Treenway Silks site for the first sample. I weighed each half of a strip to make sure it was the same weight and I laid them out to spin in the correct order.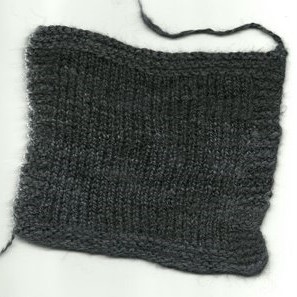 That said, my spinning is not even enough and/or the fiber was a little off as far as weight, so I could not get the colors to line up when plying. My first sample is a little more 'tweedy' than I would like.
I did an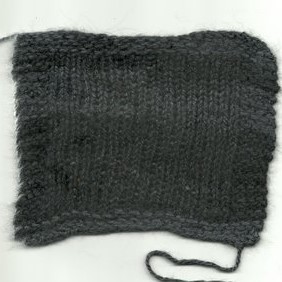 other sample and plied it using Navajo plying, which gives a 3 ply but is an easier way to match colors when spinning. This sample, I knit with a size 7 needle and was knit at 3.5 stitches to the inch.
In the photograph it's difficult to see the differences as the gray and charcoal colors make for a subtle colorway, but in person you can see the color lining up better with the Navajo plied sample.
When I do it again, I will knit on a smaller needle and I'll spin the singles for the Navajo plying finer.
--Diane de Souza
Want to try your hand at spinning Treenway Silks hand-dyed tonal (single color) tussah sliver/combed top? You can find all the colors here
Prefer hand-painted, multicolor (variegated) silk? You can find the full section of colors here