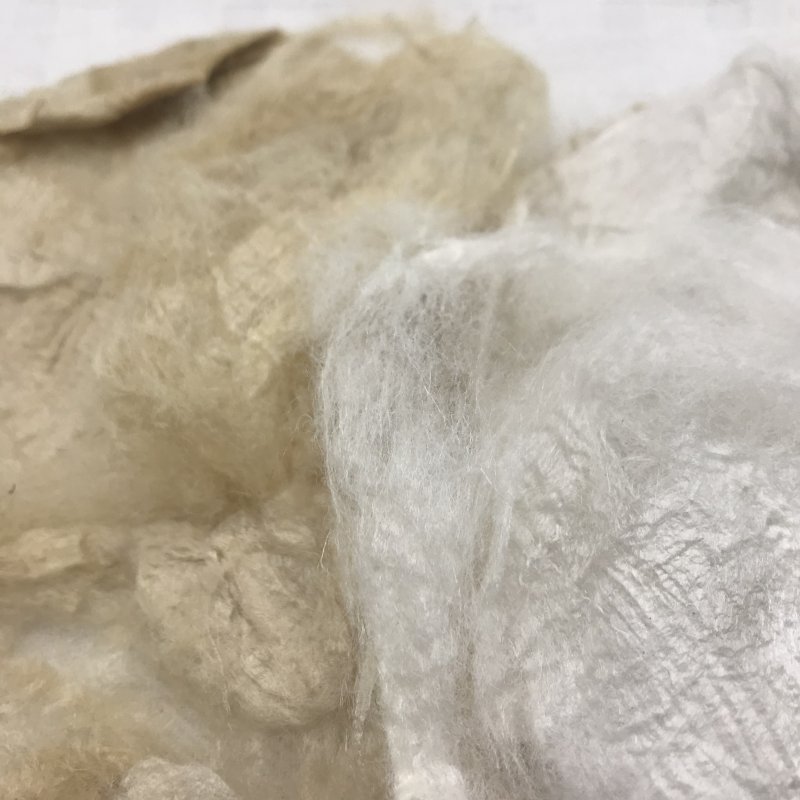 photo: Red Eri Silk Mawata Cake (left) and White Eri Silk Mawata cake (right)
If you tried our new Tasar (Daba and Raily) Mawata Cakes, you'll definitely want to try these!
The White Eri Silk Mawata Cake is soft to the touch! They are easy to separate the layers to get to a single hankie.
The Red Eri Silk Mawata Cake is a bit stiffer than the White Eri, but not as stiff as either of the two Tasar Mawata Cakes. The Red Eri Silk Mawata Cakes don't separate quite as easily as the White Eri.
I asked our Silk Guy in India if he could video how the local tribal people make the mawata cakes for us. I've posted both of these to TreenwaySilks' YouTube Channel (Making Eri Silk Mawata Cakes #1 and #2). They're quick and fun to watch (no verbal, all visual process). The lovely hands making the hankies in #2 are ___, a tribal woman.