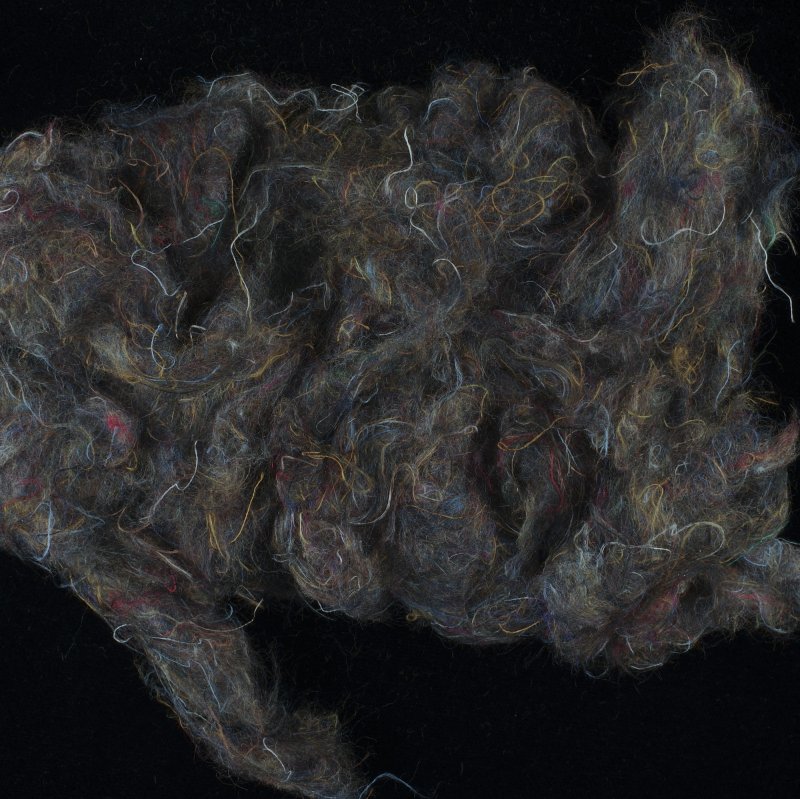 Long overlooked, this silk blend is relatively inexpensive and blends beautifully with wool and other fibers.
This is reeled silk and it has the wonderful "scrunch" sound/feel when you squeeze a handful. The fiber length is short (1-1.5 inches).
The blend is predominately neutral gray, but up close you can see a mix of bright, crayon-color strands. This silk is from Switzerland.
While at SOAR 2021, Eugene Textile Center did a quick blend with purple wool on a blending board for us. You can leave the silk in "clumps" or continue to blend it more for a smooth, homogenous blend of fibers.
CLICK HERE to see Multicolored Silk Fiber